9ft trampolines are considerably big, giving you enough space to jump and have fun with your family. They are usually easy to assemble and disassemble and feature rust-resistant springs that increase the bouncing height. Protective safety pads prevent the jumper from falling on the steel frame.
A 9ft trampoline usually comes with a jumping area having a diameter of 9ft or 274cm.
The size is suitable for kids above 5 years, teenagers and adults
Most 9ft trampolines come with a weight limit of 70-90 kg
Large and heavy, they are mostly suited for outdoor use. If you don't have a backyard or garden but have requisite space indoors, then you can have it there as well.
Best 9ft Trampolines That You Can Buy
Upper Bounce Trampoline and Enclosure Set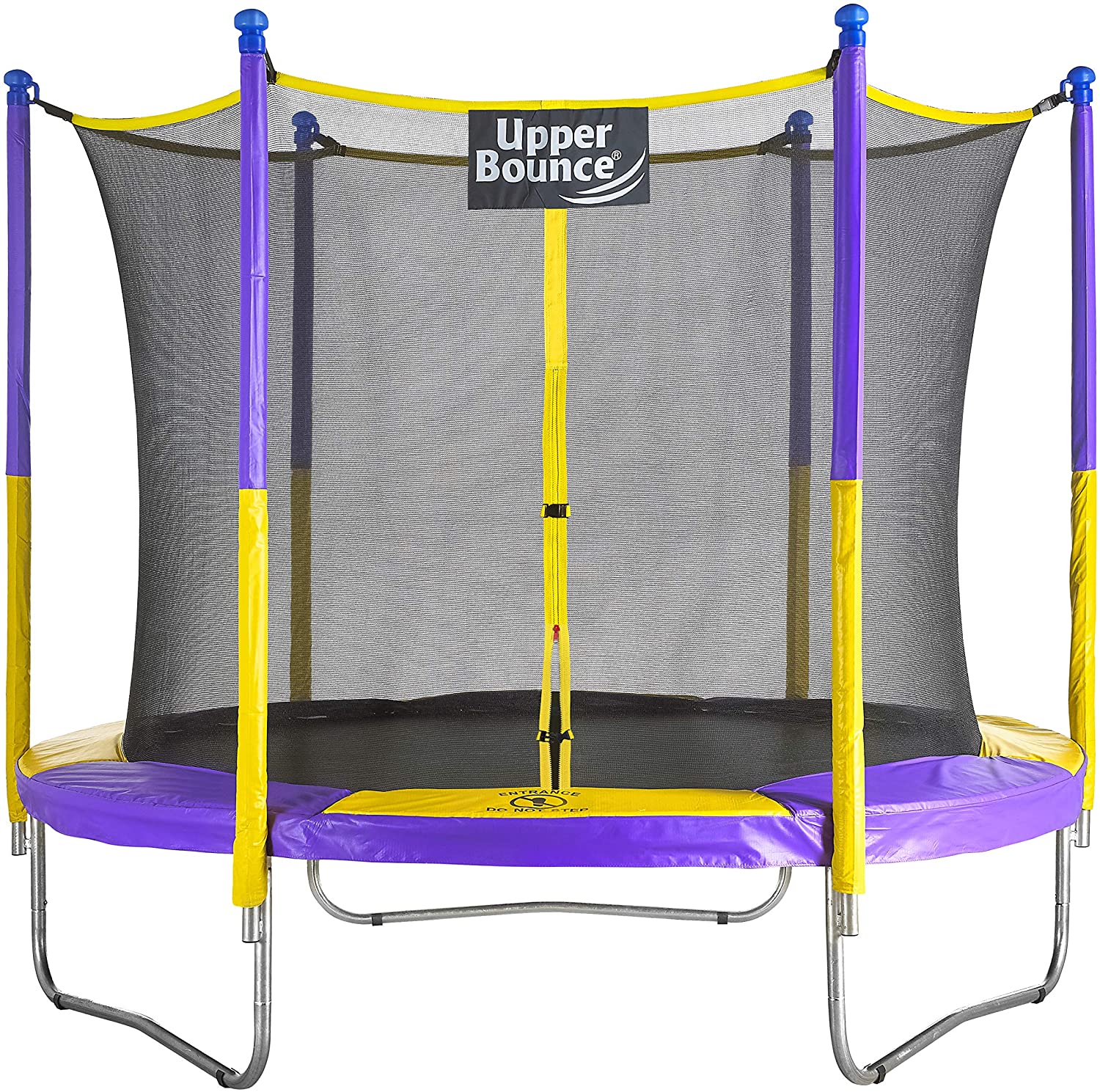 Upper Bounce
Dimension:274cm (width) x 274cm (length)
Product Weight52.16 kg
Weight Capacity:90 kg
Shape:Round
The trampoline comes with an easy assembly feature for convenience. There are 8 rows of stitching on the mat that prevents it from tearing.
6ft X 9ft Kahuna Trampoline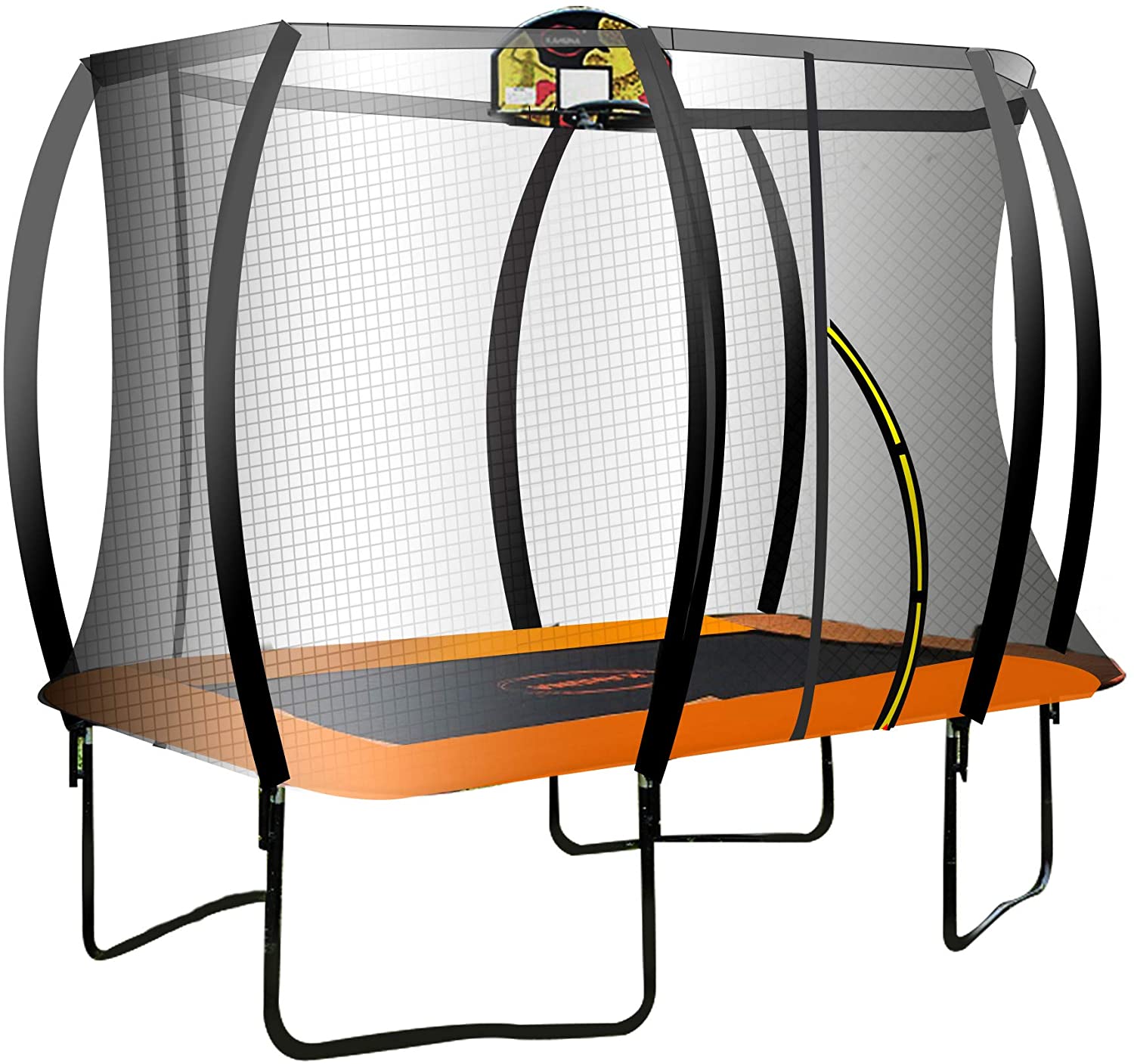 Pronti
Dimension:274cm (width) x 274cm (length)
Product Weight52.16 kg
Weight Capacity:90 kg
Shape:Rectangle
The package includes a free safety net, spring pad, cover, mat, ladder and basketball set. The high-quality jumping mat is made out of premium PP mesh material.
Since 9ft trampolines are less common, you can also consider buying:
Additional Options to Consider if You Have a Little More Space
Since you are looking to buy a 9ft trampoline, you must be having considerable space in your backyard. If you have a little longer space, you can opt for rectangular or oval trampolines that have their widths as 9ft but lengths as 13ft or 14ft. Having a bigger jumping area and weight capacity, these trampolines can accommodate more people increasing the fun quotient.
Skywalker Rectangle Trampoline with Enclosure, 15-Feet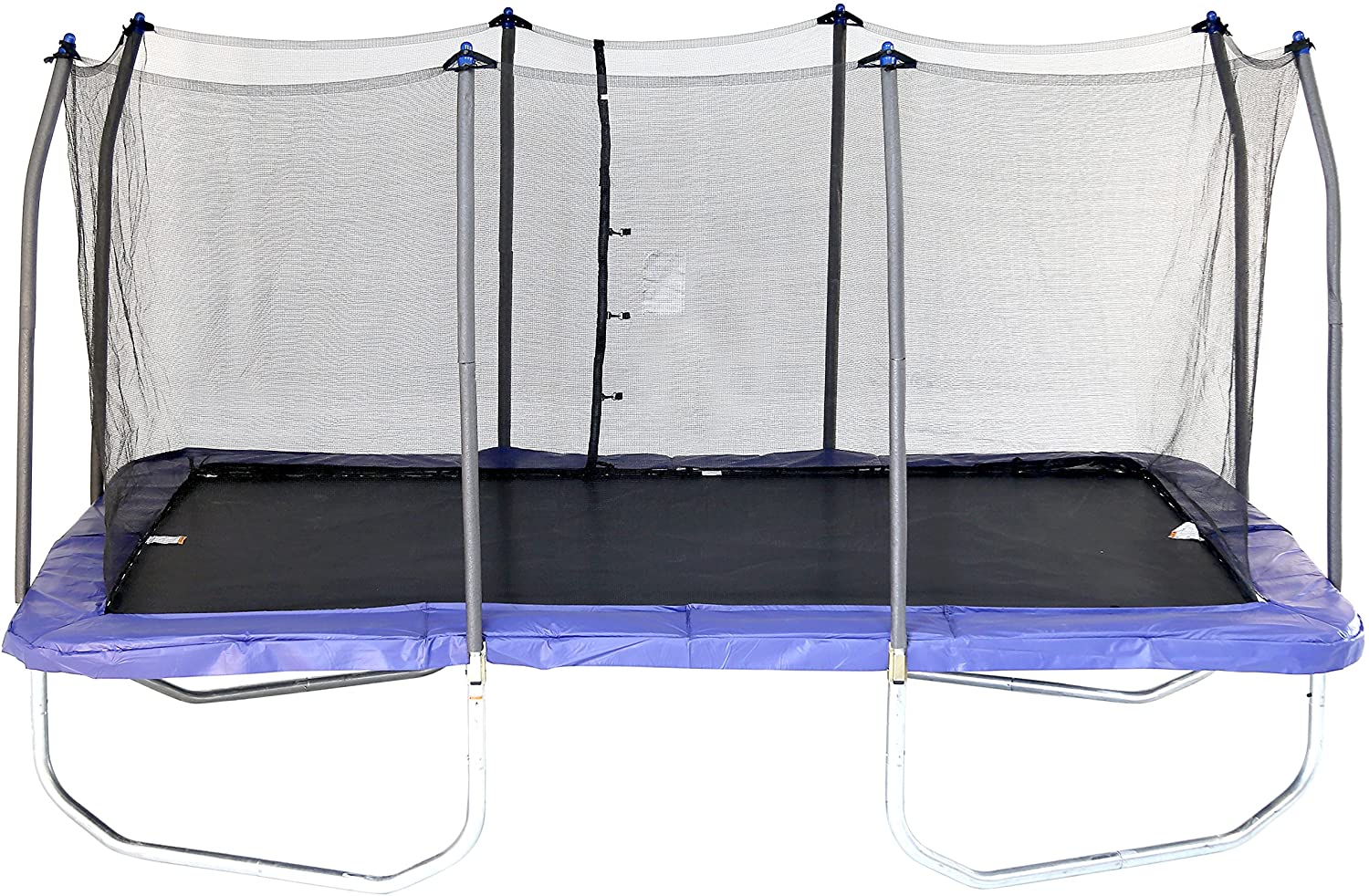 Skywalker
Dimension:274cm (width) x 457cm (length)
Product Weight10 kg
Weight Capacity:113 kg
Shape:Rectangle