13ft trampolines, despite their large size, are quite safe with sturdy bases and safety paddings. Made of weather-resistant materials, they can easily remain the center of attraction of backyards for years to come. Playtime with your kids would be exciting and fun with these.
A round 13ft trampoline usually has a jumping area of diameter 13ft. If it's in a rectangular or square shape, the length would be 13ft.
The size is typically suitable for kids above 3 years of age, teenagers and adults
Most of the 13ft trampolines have a weight limit of 100-500 kg
They are mainly designed for outdoor use.
2 of the Best 13ft Trampolines to Consider if You are Looking to Buy One
Springfree Large Oval Trampoline (13FT X 8FT)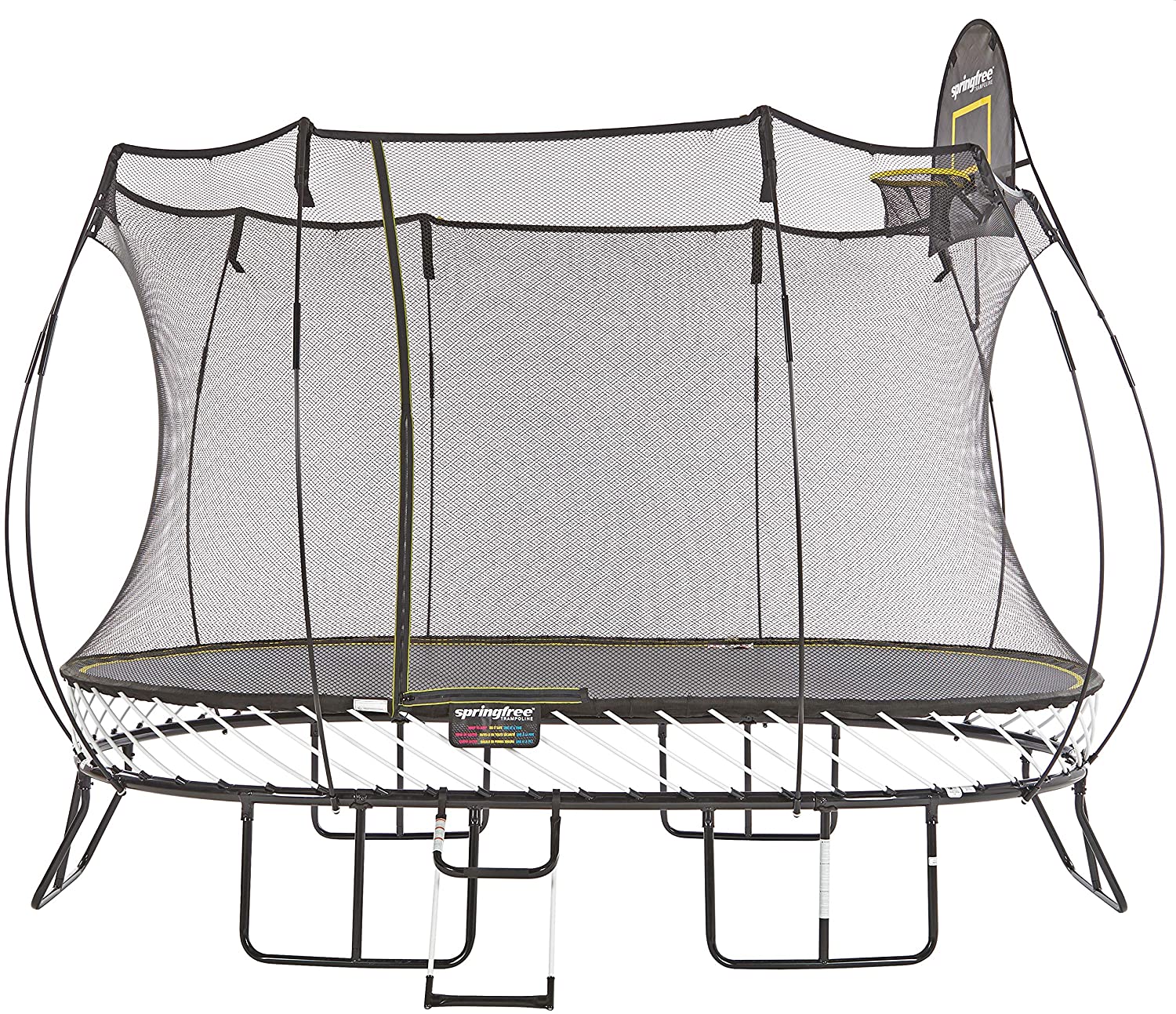 Springfree
Dimension:244cm (width) x 396cm (length)
Product Weight104 kg
Weight Capacity:100 kg
Shape:Oval
The double powder coated galvanized steel frame ensures long lasting use. The polypropylene net and mat are UV-resistant.
S155 Jumbo Square Trampoline (4x4M)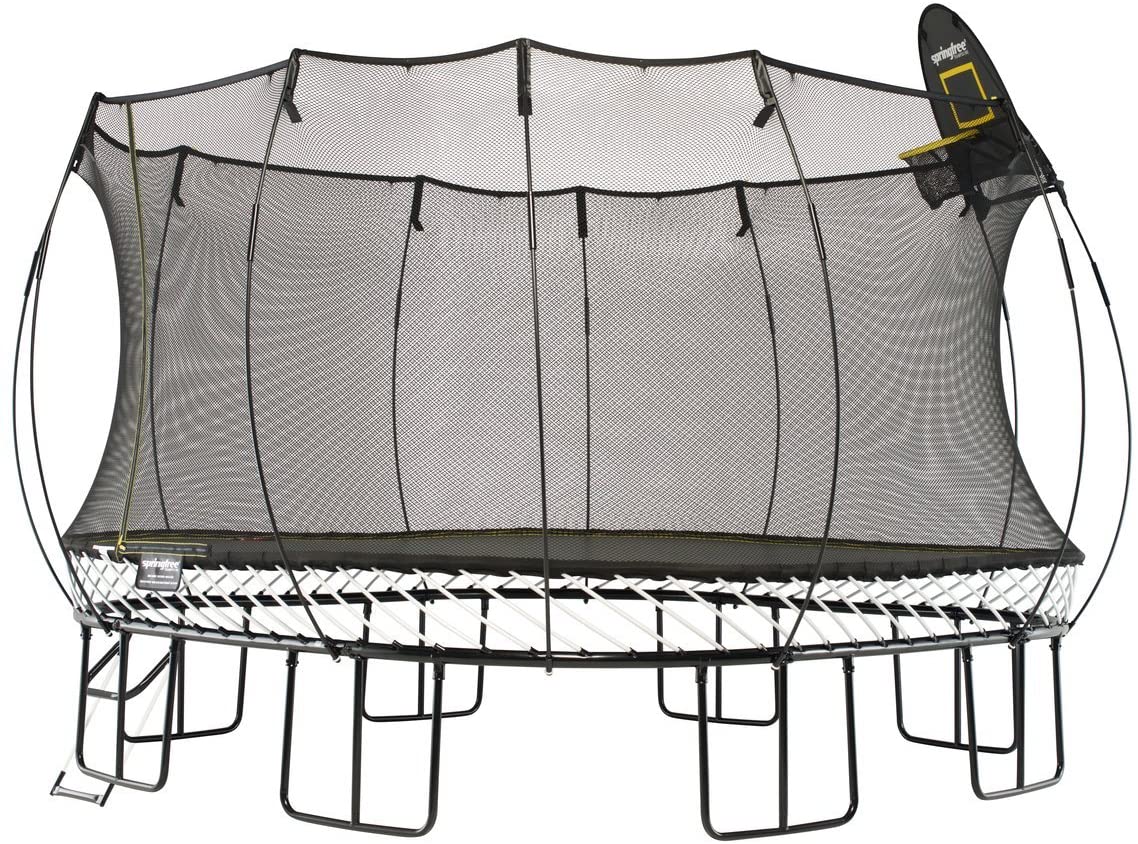 Springfree
Dimension:396cm (width) x 396cm (length)
Product Weight149 kg
Weight Capacity:100 kg
Shape:Square
The springless, galvanized steel trampoline with fiberglass rods has a great bounce and is designed for large backyards. It is shipped free of cost.