If you have a lot of space in your backyard, you could go for a large 17ft trampoline. All of them come with safety enclosures, springs and heavy-duty, galvanized steel frames that ensure peace of mind. They are rust and weather-resistant too.
The oval and rectangular 17ft trampolines usually come with a jumping area of length 17ft or 518cm. The width could be 15ft or smaller
The size is suitable for kids above 6 years of age
The 17ft trampolines usually have a weight limit in the range of 100-400 kg. Some are suitable for a single child while others can accommodate 2-3 kids as well as adults
They are designed for outdoor use.
2 of the Best 17ft Trampolines to Consider if you are looking to Buy One
Upper Bounce Easy Assemble Spacious Rectangular Trampoline with Fiber Flex Enclosure Feature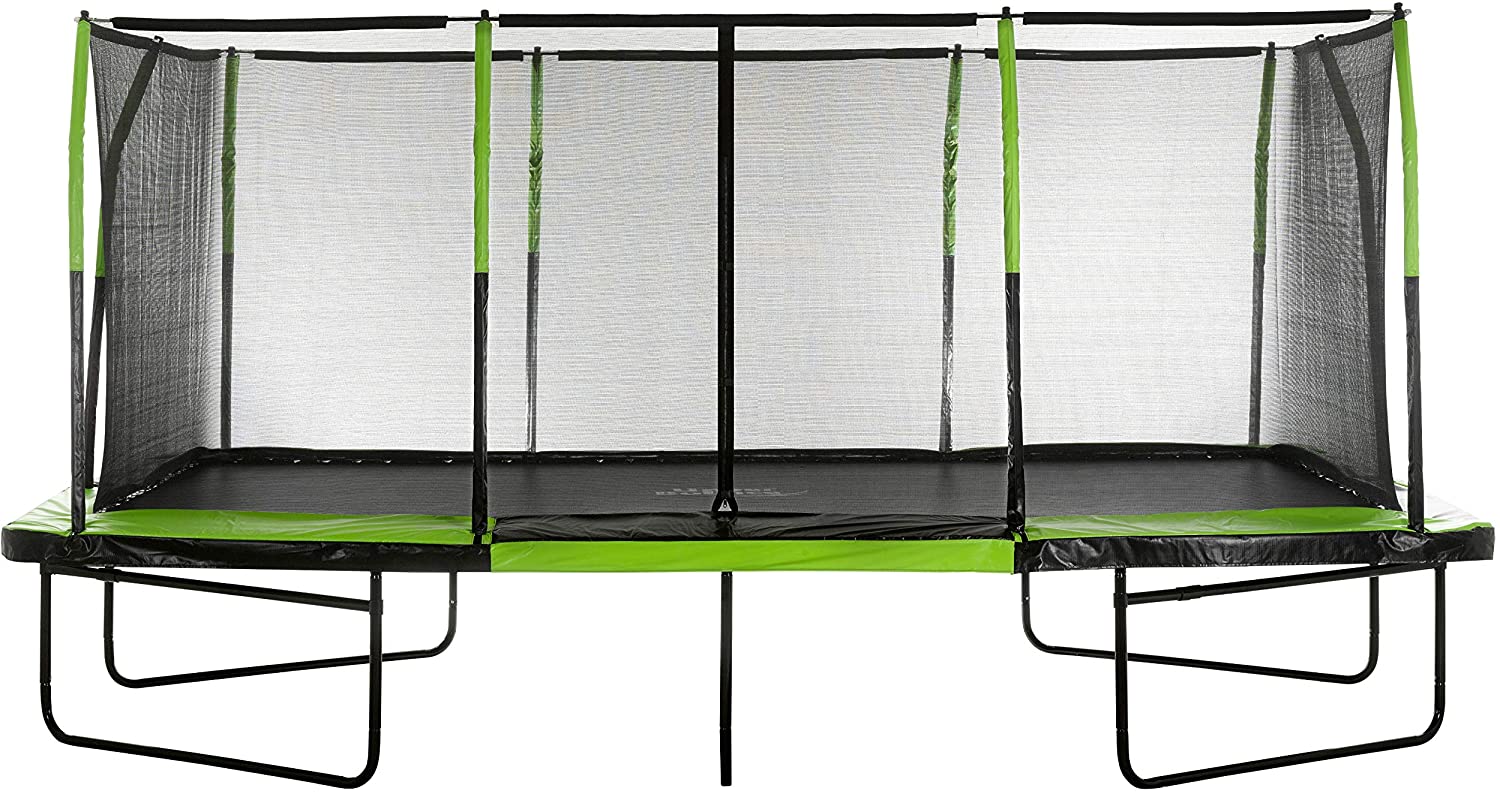 Upper Bounce
Dimension:305cm (width) x 518cm (length)
Product Weight66 kg
Weight Capacity:N/A
Shape:Rectangle
The black-coated steel frame of this trampoline is heavy duty. The terylene mesh net is weatherproof and has a double closure system.
Skywalker Oval Trampoline and Enclosure with Wind Stakes, 17-Feet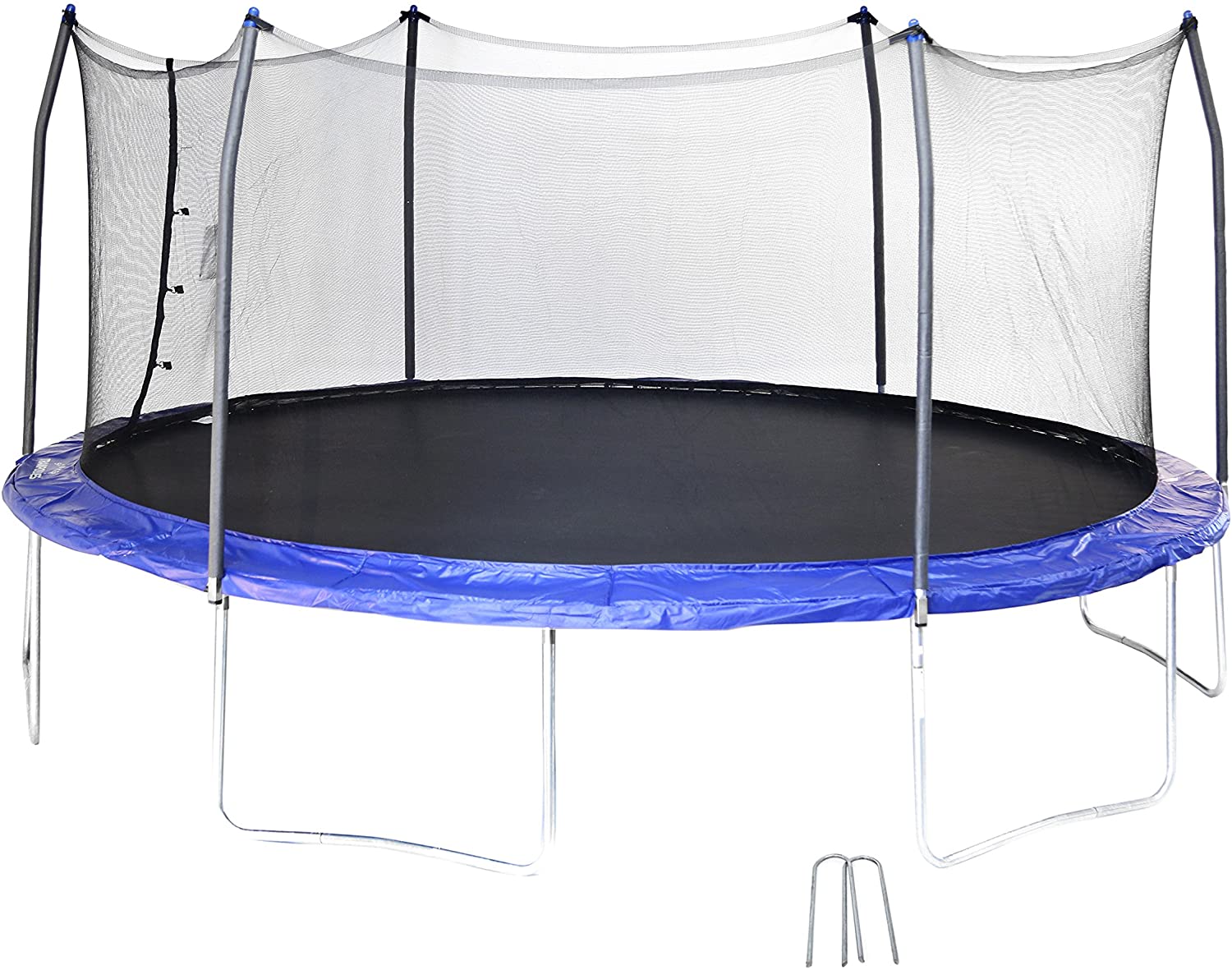 Skywalker
Dimension:457cm (width) x 518cm (length)
Product Weight101.51 kg
Weight Capacity:N/A
Shape:Oval
The extra-wide trampoline offers a spacious jumping surface and extra-legs for better support and stability. A set of 4 galvanized steel wind stakes are included in the package.